ANDROID APP DEVELOPMENT :
Infoscape is one of the finest Android development companies in the world, with offices in the United States and India. We deliver transformative solutions to your business challenge with over a decade of experience in designing Android from the ground up with stunning UI/UX. As a result, we are the most popular Android development company in the United States. Learn how our Android Development service can help your company with a variety of devices and verticals.
We've worked in a variety of industries, including health care, ecommerce, banking, and insurance.
We have experience developing Android applications for a wide range of devices, including smartphones, tablets, and other Android-based devices.
With many successful Android projects, beginning with Android Cupcake, we have successfully established and contributed value to our customers' businesses. Our Android developers have experience with a variety of platforms and frameworks. With over a million downloads and counting,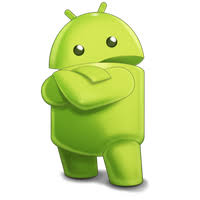 Take a look at our Android application development services:
Android is hailed as the ideal platform for startups and businesses, and it is adaptable solutions can however help established businesses. We as a company ,Our competence as an Android app development business ensures scalability.
Android App Development Consultation:
Infoscape's Android App Development Consultation focuses on assisting businesses in aligning their ideas with Android capabilities. We assist you in selecting the ideal platform for growing your user base and propelling you to the top.
UI/UX Design:
Android is one of the most extensively utilized ecosystems, with a large number of devices running on it. And our team has extensive experience building unique experiences for Android devices of various types and versions.
Custom Android Apps:
Our Android developers are skilled in providing robust, scalable, and novel Android apps. We create custom Android apps for a wide range of industries. In a shop with millions of apps, we help you discover your distinctive voice.
Testing and Quality Assurance Services:
We at Infoscape use an agile development strategy to provide secure and high-performance apps. We undertake rigorous human and automated tests to ensure your app is glitch-free and has no delays and Zero lags.
Multi-platform Deployment:
Regardless of which platform you choose to use, Infoscape provides smooth integration and deployment. Our Android app development team can assist you in achieving your goal.
Web-Based Apps:
We are proficient and skilled at creating high-performing, user-friendly web-based Android applications. We incorporate a lightweight foundation that aids in the growth of your user base.
Our technology stack is as follows:
Languages for programming:
JavaScript is a popular programming language with a framework that is ideally suited to app development.
Kotlin is a cross-platform programming language for creating high-quality applications. Developers adore it because it reduces the amount of code they have to write.
XML is a markup language that aids in the encoding of data in web-based applications. Layout files for Android apps may be created using XML.
Software for the Operating System:
Android Studio is the Android operating system's official integrated development environment, including the quickest tools and emulators.
SQLite:
SQLite is an open-source SQL database that saves information to a text file on a device. It has all of the properties of a relational database.
Realm:
Realm is an open-source object database management system for mobile platforms such as Xamarin, React Native, and others.
software development kit:
Android SDK is a software development kit created by Google that allows developers to create dynamic apps for Android devices. It includes libraries, debuggers, sample source code, and APIs, among other things.
Our Methodology of Development
We follow a well-defined process to provide high-performing Android apps and ensure we don't miss any elements as a leading Android app development business.
Ideation and Planning:
We do a complete assessment of the project, taking into account your requirements and needs, and mapping the appropriate target end-users.
Designing:
We begin our work by creating a wireframe for your app based on your specifications. Our user interface and user experience (UI/UX) designers develop stunning designs.
Development:
We ensure that every digital product satisfies quality requirements by conducting rigorous tests and sending it for approval after we are pleased with the final output.
Deployment:
The app deployment is the final stage. We're going to start your app on the Google Play Store and offer maintenance and support services.