CLOUD APPLICATION DEVELOPMENT
Infoscape brings more than simply technological expertise to the table.
Our full-service teams acknowledge that cloud technologies can assist with a variety of key business issues. We design and implement solutions that help your company and customers gain efficiency, scalability, security, cost savings, and a variety of other perks. And that may be a game-changer for your brand.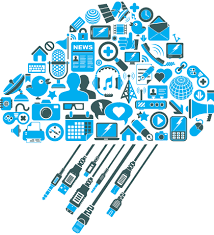 Full-Service Cloud Application Development:
We begin from the beginning and accompany you throughout the full process of designing, developing, and managing your cloud-based software. Even if you need enterprise cloud adoption, CloudOps, or any other cloud application, our complete development solutions include inventive multi- and poly-cloud strategies based on the top leading providers for your business.
For business-driving results, we use cutting-edge technology and the finest of all private, public, and hybrid cloud services, and our dedicated staff of cloud-based app developers has the necessary abilities. You can also acquire on-demand and self-service IT support for your cloud-based apps, and also full-scope services like efficiency audits, SLA management, and oversight of all critical elements for your cloud-based business.
You save time, cost, and resources when you possess to use Infoscape.
APPLICATION TYPES FOR THE CLOUD
When it comes to cloud application development, there are three basic software delivery models to consider:
Software-as-a-Service (SaaS)
Platform-as-a-Service (PaaS)
Infrastructure-as-a-Service (IaaS)
End-users are the focus of SaaS solutions. It signifies that a SaaS product is totally ready for customers to use once it has been constructed and set up. They get a ready-to-use product that can be accessed from any device with a stable Internet connection. They're also great for group projects. Google Docs and Google Drive are two examples.
The majority of PaaS apps are development environments based on a variety of execution environments, operating systems, and databases. They demand developers to deploy the application code, while the vendor handles all other operations. PaaS allows for rapid creation of scalable apps that may be deployed privately or publicly. Heroku, Force.com, MS Azure, AWS, and other PaaS products are examples.
To summarise, SaaS caters to end users, PaaS caters to developers, while IaaS caters to system administrators.
Strategy:
Cloud-based solutions promise speed, security, and resource and infrastructure flexibility, but delivering a precisely customized cloud-native application design requires a seasoned team. Our engineers create unique multi- and poly-cloud solutions that support your business objectives by cherry-picking the most relevant services from major providers. The end result is the ideal plan to meet your unique technology requirements, whether it's enterprise cloud adoption, Cloud Ops, or any other cloud application.
Cloud App Development:
You can count on us to employ cutting-edge technology and the finest of all private, public, and hybrid cloud services for business-driving results as your partner in designing and delivering cloud apps at scale. Our skilled cloud app development team creates solutions that are infinitely scalable, entirely secure, and built quickly to improve the user experience and maximize your return on investment.
Implementation and Migration:
While it is simple to comprehend the advantages of a cloud-based organization, immaculate design and seamless system integration of cloud services are difficult to achieve. From multi-vendor ITIL process implementation to risk and compliance controls, and beyond, our dedicated team of cloud-based application development professionals is adept in all elements of migration and implementation. We also provide on-demand and self-service IT, which, like cloud computing, allows you to quickly adapt and respond to your market for a consistent, reliable user experience.
Monitoring, management, and support :
Monitoring, management, and support are all important aspects of every project.
With the cloud, staying ahead of the competition and on top of consumer trends while maintaining customer happiness is considerably easier, but it's still a 24-hour-a-day, seven-day-a-week job. Engaging our expert managed IT staff will free up your team to focus on other elements of your organisation. Efficiency audits, SLA management, and oversight of all important parts of your cloud-based system are all part of our comprehensive services.